Salmon, Trout and Steelhead love to eat eggs!
EZ Eggs™ - the latest innovation in artificial roe baits are at your fingertips without the mess. EZ Eggs™ - Super Buoyant, scented, soft yet durable eggs that let you do it all. Fish a single egg or create any size cluster to FLOAT your hook!
To create an egg cluster, simply take an EZ Eggs™ strand, tie a few overhand knots, then attach onto your hook or into bait loop. Cast after cast, without rebaiting, your roe replica has the look, feel and presentation fish can't resist.
VERSATILE and PRACTICAL, not only does EZ Eggs™ offer you multiple baits per pack, they will outlast and outperform any cured roe or imitation on the market.
Try them and you'll agree - fishing just got a whole lot easier!
For a limited time get a FREE pack of EZ Eggs™ with every order!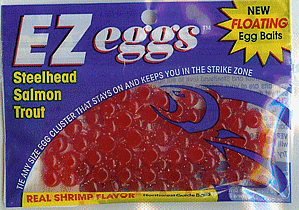 See how EZ it is in our New Video!
And don't forget to check out our new EZ Worms, Bugs and Jigs
EZ Eggs Catch n Release Chinook World Class Line Record
Caught using a 3wt. fly rod, 8lb.line, the fish was a 50" Chinook on proto-type Emerald Green EZ eggs! Soon to hit the market.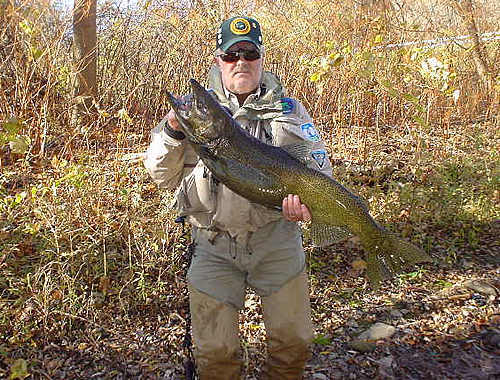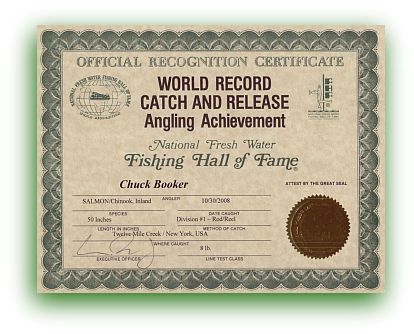 EZ Eggs™ are proudly made in the USA!
xxxxxxxxxxxxxxxxxxxxxxxxxxxxxxxxxxxxxxxxxxxxxxxxxxxxxxxxxxxxxxxxxxxxxxxxxxxxxxxxxxxxxxxxxxxxx
EZ Eggs - Salmon Eggs - Steelhead Eggs - EZ Eggs - Northwest Guide Baits - Floating Eggs - EZ Eggs
Copyright © 2009 Northwest Guide Baits - All Rights Reserved